Literacy solutions for teachers and librarians, brought to you by Capstone.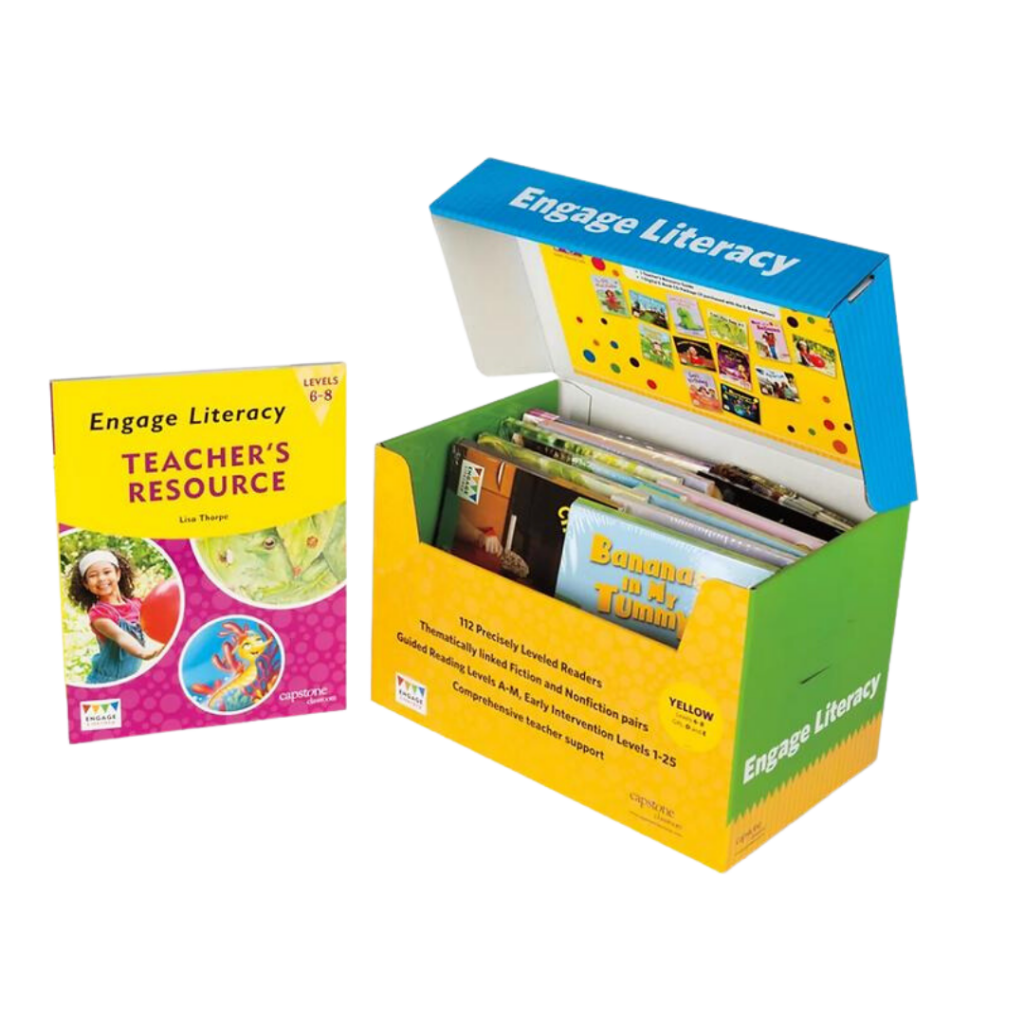 Engage Literacy is a flexible program from Capstone that can meet a wide range of your literacy needs. The complete reading program can serve as an alternative resource for your balanced literacy block by providing teachers resources for developing individualized instruction for each student.
It's a comprehensive literacy program (K–5) that can be used with an individual, small-group, and/or whole-class focus. The core elements of a balanced literacy program have been covered, i.e. written language (reading and writing) and oral language (speaking and listening).
The program covers reading levels 1 to 30 (GRL A-V) and includes both fiction and nonfiction texts. Texts are curriculum-linked, and the Levels 2 to 30 fiction texts link thematically to corresponding nonfiction titles.
What Are The Program Components?
Engage Literacy provides the following components...
364 Precisely Leveled readers
Thematically linked Fiction and Nonfiction pairs (C-P)
Guided Reading Levels A-V, Early Intervention Levels 1-30, Reading Recovery Levels 1-20+
Comprehensive teacher support
Text-dependent and inferential questions for every page in every book of the program
Recurring characters include Min the Monkey, Lea, Baby Dinosaur, Little Sea Horse, Mr. Lee, and Kate and her dog Max
How Can Texas Literacy Help Me With Engage Literacy?
Literacy for Texas provides curated packages to help you find the perfect Engage Literacy books for your classroom for:
Kindergarten - Fifth Grade
 We're here to help you invest in a whole school resource to make it easy for educators to share and support student needs. Literacy for Texas provides curated resources that support your current, and future literacy projects.
Find Out How We Can Support Your Literacy Needs