A Coordinator Exclusive, Whole School, Whole Community Tool for Education.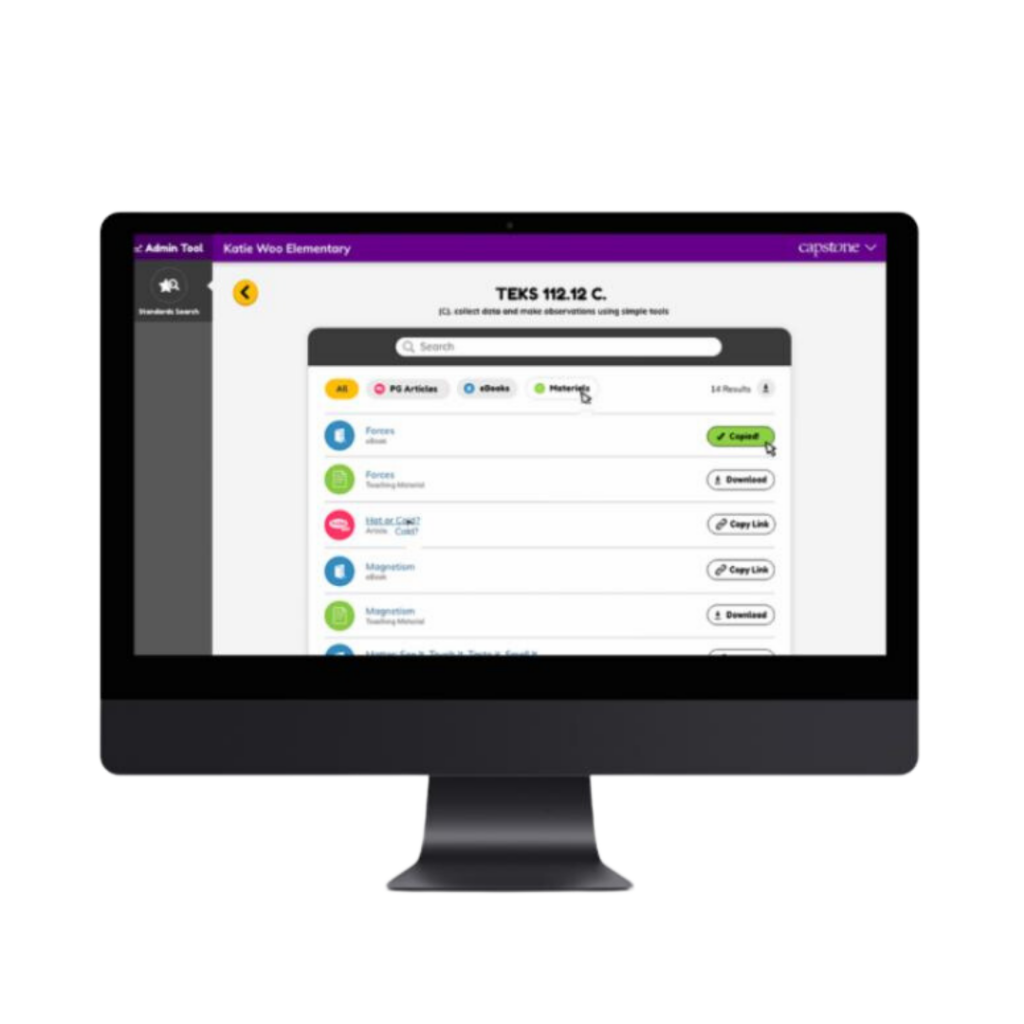 Capstone Connect is an intuitive standards alignment search tool that helps teachers find the exact content they need from all 15 PebbleGo Modules, thematic book bundles, and compilations of teacher instructional materials providing thousands of resources, all aligned to state standards.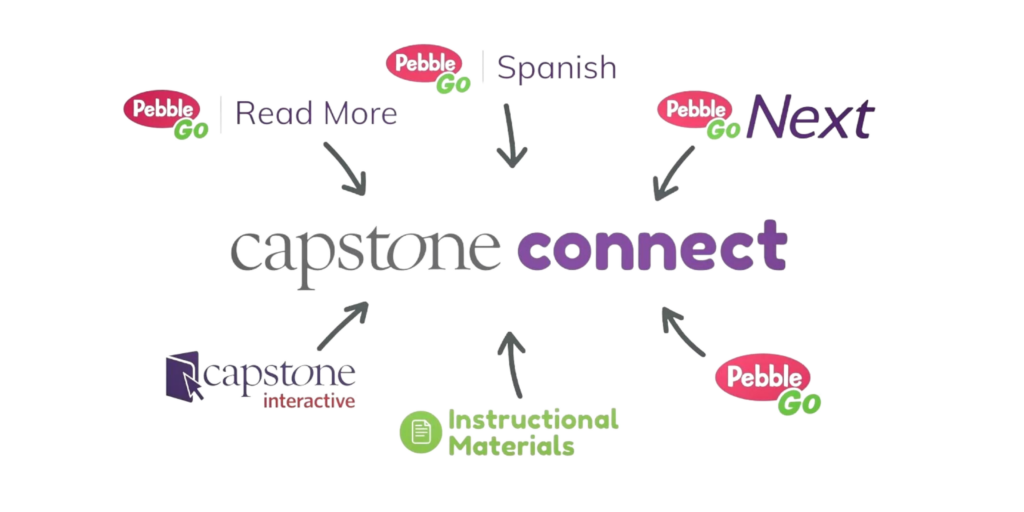 Teachers are spending more time than ever searching for the right digital content for their lesson plans?
No more…we're here to help with Capstone Connect!
Find Educationally Appropriate Content With the Click of a Button
One-Click Access to Content in the Classroom or at Home
Robust Standards Tool That is Simple to Navigate
Natural Read-Aloud Audio for Every Article and eBook
The most popular Capstone Connect offering includes a PebbleGo Platinum subscription, thematic bundles of subscription Capstone Interactive eBook titles, and Capstone instructional materials united by a curriculum search tool.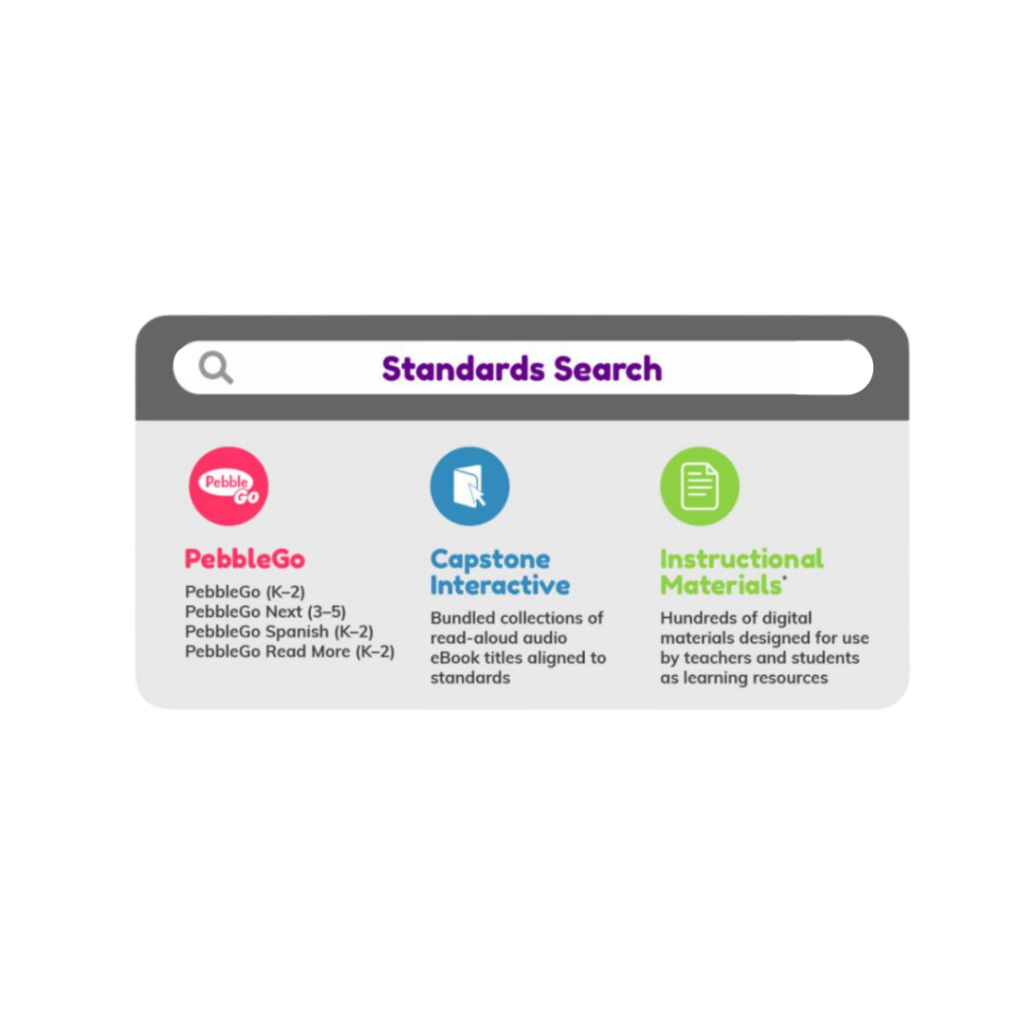 Find Out How We Can Support Your Literacy Needs