Making An Impression With Your Library This Fall
Libraries must master many different roles to be successful. There can be a lot to juggle, but when done correctly your library will become the heart of the school.
This Fall, make a great impression with these 5 tips and tricks!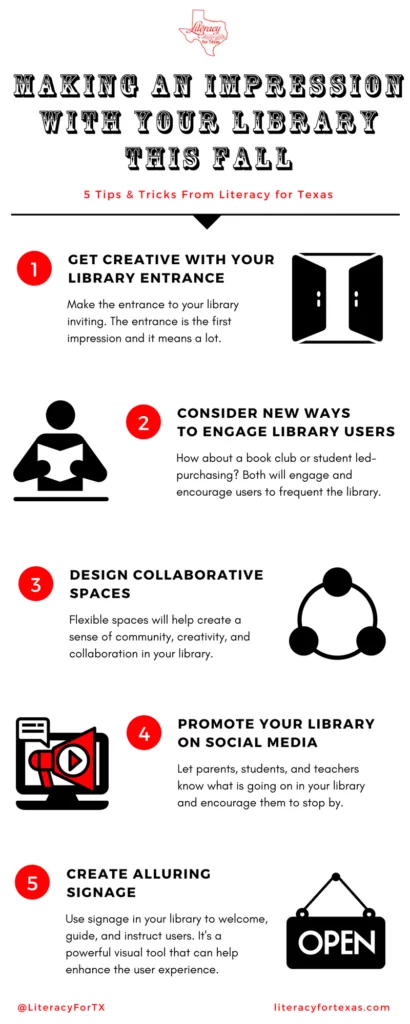 We hope you enjoyed this issue of The Lone Star Educator. 
Want To Connect In Person? 
The Literacy for Texas team is available to meet with you in person, or over the phone, Skype, email & text!